Projekt: Passion
Weekly(ish) Teaser - March 16
---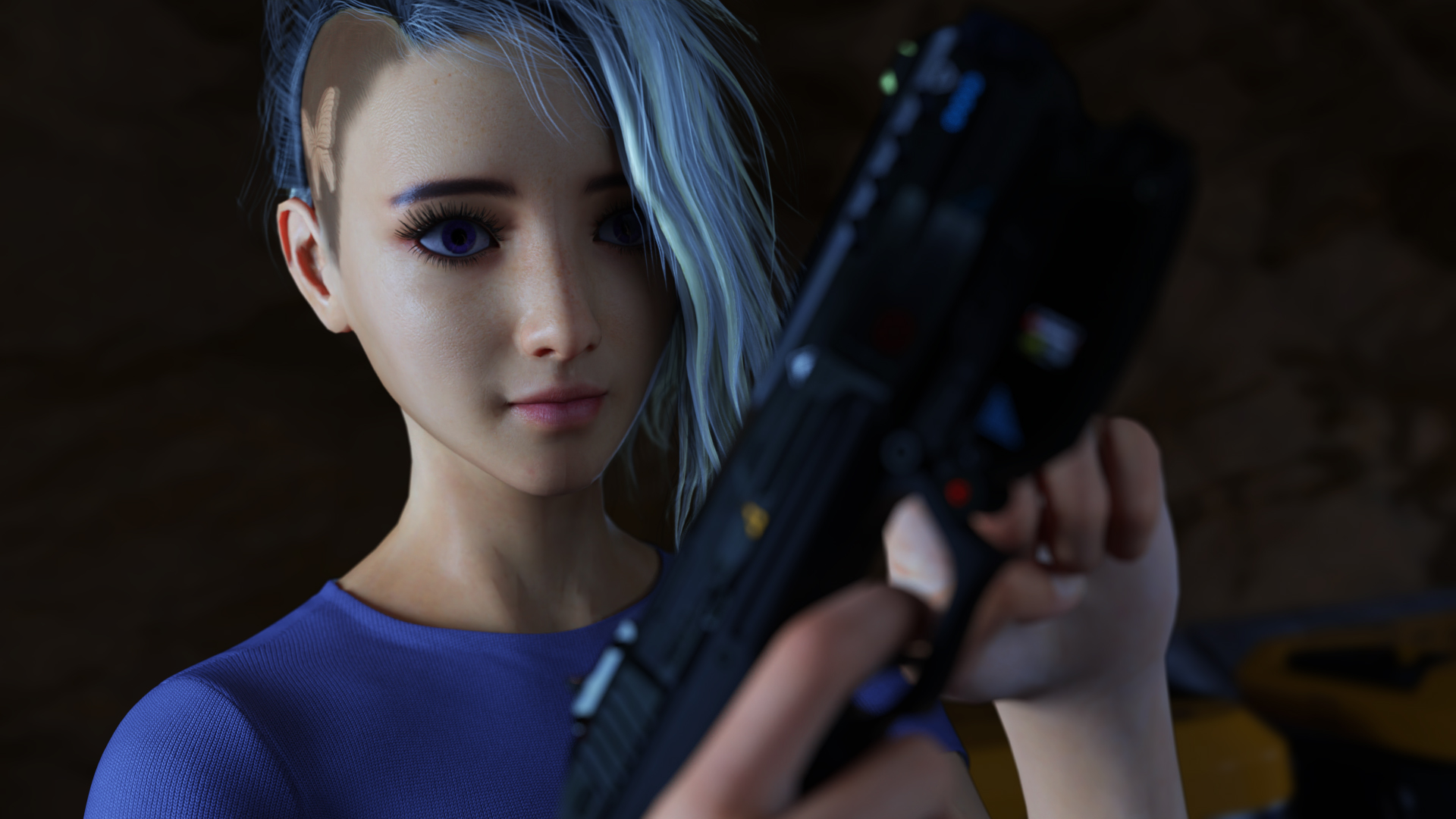 Now why would Kaylee be so interested in this pistol? She's never had an interest in guns before, right? Unless... unless she accidentally breathed in space air which then got to her brain? Could it be the space air in her head that made her go crazy? Is she about to go on a killer rampage to murder all of her friends that she's grown so fond of?? Because of SPACE AIR?!
Play 0.7 to find out if space air was the real culprit all along!
Comments
Log in with itch.io to leave a comment.
Living life in a brass of glory
Thanks for the update. I am now officially worried! :)